Slow Down: Back to School Means Sharing the Road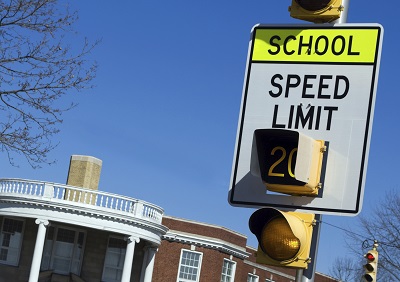 School days bring congestion: Yellow school buses are picking up their charges, kids on bikes are hurrying to get to school before the bell rings, and harried parents are trying to drop their kids off before work.
It's never more important for drivers to slow down and pay attention than when kids are present - especially before and after school.
If You're Dropping Off
Schools often have very specific drop-off procedures for the school year. Make sure you know them for the safety of all kids. More children are hit by cars near schools than at any other location, according to the National Safe Routes to School program. The following apply to all school zones:
Don't double park; it blocks visibility for other children and vehicles
Don't load or unload children across the street from the school
Carpool to reduce the number of vehicles at the school
---
Our New Ambulance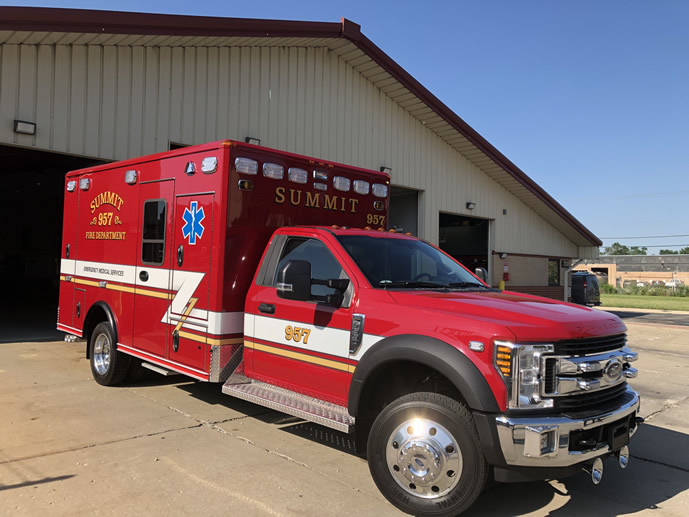 On July 25th, the Summit Fire Department took delivery of our new ambulance. The department members would like to thank the Public Safety Committee and the Village Board for approving this purchase. It is a critical component of our emergency medical response. We anticipate the new ambulance to be placed into service by the end of August.
The Summit Fire Department commends Fire Service, Inc. on a job well done.

Fire Prevention Week 2018
This year's FPW campaign, "Look. Listen. Learn. Be aware. Fire can happen anywhere," works to educate about three basic but essential steps to take to reduce the likelihood of having a fire - and how to escape safely in the event of one:
"LOOK" for places fire could start. Take a good look around your home. Identify potential fire hazards and take care of them.
"LISTEN" for the sound of the smoke alarm. You could have only minutes to escape safely once the smoke alarm sounds. Go to your outside meeting place, which should be a safe distance from the home and where everyone should meet.
"LEARN" two ways out of every room and make sure all doors and windows leading outside open easily and are free of clutter.